Product Description
TEST
Zoom 22 Rolling Walker
Get the perfect fit and features with The Zoom Rolling Walker. Choose your perfect seat height from 18″, 20″, 22″ and 24″ for your height, from petite to tall. The Zoom Rolling Walker has the best features with 8″ wheels, large padded seat, and under seat pouch.
Features:
22″ Seat Height
Locking Hand Brakes
Large Padded Seat
Under Seat Pouch
Flip-Up Back
Foldable
8″ Wheels
Options:
Travel Bag
Cup Holder
Flashlight Attachment
Designer Mobility Bags
Colors: Black, Blue, Green & Red
Specifications:]
Weight Capacity 300 lb
Overall Weight 16.5 lb
Approximate User Height 5'5″ – 6'1″
Handle Height Adjustment 31.5″ – 36″
Width Between Handles 17.5″
Overall Dimensions 24.5″ W x 26″ D
Overall Folded Dimensions 36″ L x 24.5″ W x 10.5″ D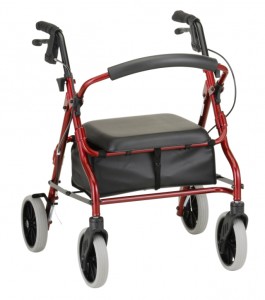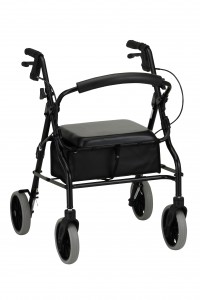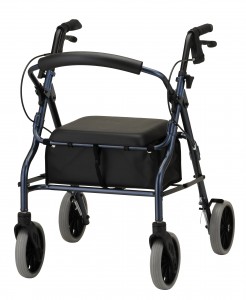 For more information on this product, and many others call our store front at (540) 574-0215.
We can help you decide what accessories you may want to add to this product, or other products you may already have. If you are not interested in this item, but something similar that you do not see listed in our shop, we can help you find what you need based on specific needs.
There are many different options to think about when choosing your mobility devices, and we are always here to help. If you cannot reach us, feel free to leave us a message and we will return your call at our earliest convenience. If you would like to order a customized item, we can also help with that.
For return policy information, please see the return policy link at the bottom of the page.